7 Things You Should Buy in Bulk
While you may not see the need for a three-gallon tub of ketchup or a 25-pack of paper towels, many people can and do save money buying in bulk online and in wholesale warehouse clubs. The prices per unit are much lower than in smaller quantities at a retail store, because wholesalers make deals with their suppliers to pass that savings onto the consumer.
That got us thinking here at Filtration Montreal, as we came up with our list of 7 things you should always buy in bulk – including our filters – if you want to save money. Who doesn't?
1.Cereal. The markup on name brand cereal is huge. You've been to the supermarket, so you know. Buying your favorite brands in bulk can save you up to 50 percent, plus wholesale clubs usually offer larger sizes so you're getting a better value overall.
2.Dried Pasta and Beans. Because pasta lasts for a long time in your pantry, it's a good idea to stock up on this food staple. Did you know dried pasta can last about two years when in a sealed container? Bulk pasta typically costs 20 percent less than retail. You get an even better deal on dried black beans, which cost 32 percent less.
3.Paper Products. Because they last forever, items like paper towels and toilet paper can be stockpiled and used when you need it. You can enjoy 50 percent off regular prices when you scour the ads for bulk deals.
4.Office Supplies. Whether you own a big company or your own small home office, bulk shopping for office supplies is a good idea. Pens, for instance, can be 50 percent lower when bought in bulk than those from department stores.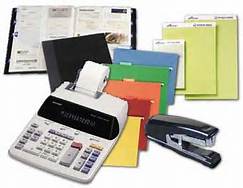 5.Toothbrushes. Yes, toothbrushes. With a single toothbrush easily reaching $6 and more, you can buy in bulk and save big cash. You can buy a six-pack at a wholesale club or online for just a couple dollars more than a single one. Plus, with a cache of toothbrushes waiting in the wing, you can switch them out more often, thereby improving your dental health. Reminder: you should change your toothbrush every three months but studies show Canadians wait nine!
6.Vitamins. Purchasing your multivitamins in bulk will save you money plus ensure you're never without the nutritional supplements you need. With wholesale prices hovering around 6.7 cents a pill compared to retail prices of about 9.3 cents per pill, this is definitely a good value.
7.Furnace filters. If you can even find your size furnace filters at the local Home Depot, you'll find that purchasing just one comes with an outrageous price tag. Here at Filtration Montreal, our filters are priced in bulk with six- to 12-pack orders. It pays to order online!
Want access to 100+ furnace filters at a low bulk cost? Check out our product offerings now and get FREE shipping!