How to find size of furnace filter
Get it Right the First Time: How to Choose the Right Filter for Your System
Are you confused about which furnace filter sizes to order? Well, you're not alone. Luckily, we're here to assist you in this important task. The last thing you want to do is order a filter, open it up and realize it's not going to fit. To avoid the hassle of returns, measure and order the right size filter to save headaches later. You save on FREE shipping anywhere in Canada; however, if you mistakenly add the wrong filter size to your shopping cart and receive the wrong size, you are responsible for returning the product to us in exchange for the correct size. That's why ordering the RIGHT SIZE the first time is a wise move!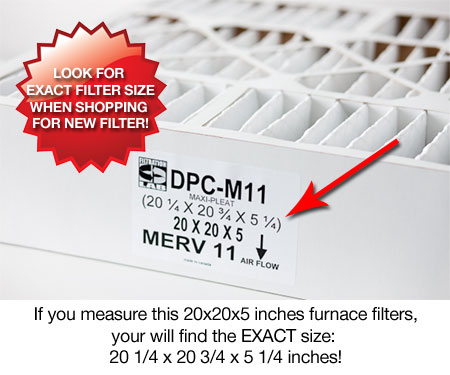 Sizing Tips
Check out our handy furnace filters sizes guide from Furnace Filters Canada, home of the 30/30 Camfil – the best when it comes to healthy air filtration!
First and foremost: keep in mind that the exact filter size is always measured in fractions of an inch. Before selecting your product, make sure you enter the exact filter size. Simply providing the furnace model number will not suffice. Think of furnaces and their filters like cars and tires. Any brand will fit, as long as you have the correct size.
For example, your furnace filter label may read: 20x20x5 inches. That's not the exact size, however, as there are three different EXACT sizes available for that item:
19 15/16 x 19 3/4 x 4 3/8 inches
19 5/8 x 20 5/8 x 4 15/16 inches
20 1/4 x 20 3/4 x 5 1/4 inches
Ask yourself this: which one would you buy if you only have 20"x20"x5" written on your furnace filter label? You might think your filter is square but that's not enough information. A bit of quick research will give you the answer to your question. Search our online store based on the nominal dimensions of your filter -- in this case: 20x20x5 inches. Read the product description to compare the exact filter size with your measurement.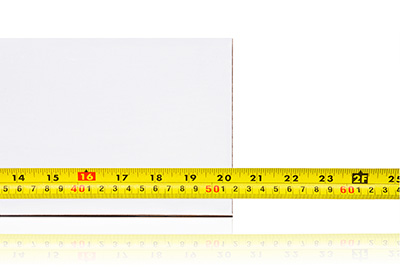 NOTE: There may be a difference in the sizes printed on the filter and the exact size. We recommend measuring before shopping for furnace filters sizes. Have a tape measure handy to make the calculations. When measuring your furnace, keep in mind that the height and width are interchangeable. For example, 16" x 25" x 1" is the same as 25" x 16" x 1".
Furnace filters feature both Nominal and Actual dimensions. As such, you would search for nominal dimensions of 16" x 25" x 1" if your furnace filter has actual measured dimensions of 15½" x 24¾" x ¾". It's wise to measure each dimension of your existing furnace filter, then determine the closest nominal match. To do this, simply round the actual dimensions up to the nearest one inch on either side.
In terms of fit, your furnace filter should be snug, although you never want to force it into place, which could cause tearing or buckling. In turn, this could lead to inefficient operation or destruction of the filter.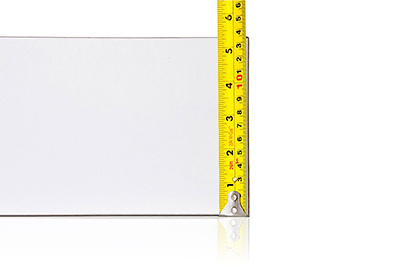 No Filters? We Can Help
In the event you have already thrown out the existing filter and have nothing to go by, you can always measure the space where the filter goes. By measuring the air cleaner box or furnace dock, you can get a good idea of the exact size you'll need.
How to Browse
Most problems with wrong order sizes stem from products that measure more than 4" thick. Take a look at the drop-down menus on our home page. You will see there are categories for varying thicknesses, from 1, 2, 4 and over 4 inch thick filters. Any filter between 1 and 4 inches won't be a problem. It's the filters over 4 inches that may get a little confusing in terms of exact sizing. For filters over four inches, an alternative search option would be to shop by filter brand.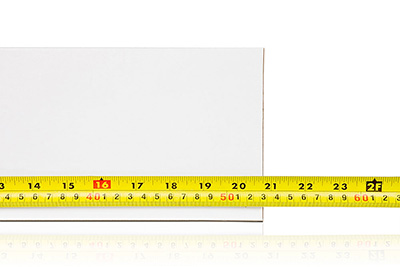 Let Us Help
If you still can't find the size you're looking for or are confused in any way, don't hesitate to call us at 1(888) 315-0105 or email us at BEFORE placing your order so that our helpful representatives can determine the exact size for you. This way, you can avoid the hassle that comes with returning the wrong item.
Remember, Furnace Filters Canada is your number one online destination for filters. We always offer FREE SHIPPING anywhere in Canada via Canada Post, with low prices and outstanding products made in the USA.