Why Do You Need Alberta Furnace Filters?
The answer is simple: they're a high-quality, low-cost way to efficiently enjoy optimal air quality and feel comfortable in your home all winter long. As you're well aware, heating your Alberta home can be expensive these days. With half of Canadian homes being heated with gas furnaces, this means many homeowners are experiencing sticker shock right now with 30% increases in utility bills
Money-saving measures include regular maintenance for your furnace and swift repairs, to be sure. But you can also save money in where you buy your Alberta furnace filters. When searching for cost effective products, you not only want to save cash on your purchase but you want to receive your product quickly.
It's not always as easy as it sounds to find the right filter at the store for your type of HVAC system, in the right size and quantity. Buying online is a much better bet, especially when you partner with a small, locally owned companies like Furnace Filters Canada. Not only are we the only authorized residential reseller in Canada for Camfil brand products, we offer free, fast shipping to anywhere in Canada, including Alberta.
In addition, with our products, you can reduce your energy costs by purchasing high-quality air filters with us.
A Look at Our Brand
But before we go any further, let's rewind a bit to tell you our story and why we're the better choice than anyone out there.
Our company was born in 2008 with the motto: "Customer Service is Not Negotiable." We still mean it to this day. Owner Jean Nichols created Filtration Montreal because of the lack of clear resources online and in the stores. With no way to buy the filters he needed, he decided to take matters into his own hands and make his own online ordering business.
Fifteen years later, Furnace Filters Canada enjoys success as the only online store in Canada that offers a variety of filters with free, same-day shipping, backed by a no-nonsense customer service policy. As the only authorized residential reseller in Canada for Camfil brand filters, you get a 100% customer satisfaction guarantee thanks to a company that's trusted by thousands of Canadian homeowners.
Key Benefits of Alberta Furnace Filters
Now that you know why we're the best, it's time to take a look at some key benefits of buying Alberta furnace filters through us.
As we said before, customers are our focus. Everything we do is for you, from free shipping to prompt shipment. Here are some great reasons why you should choose us.
Free Shipping
We offer same-day free shipping with Canada Post when your order is received before 8 a.m.
Outstanding Customer Service
We are happy to assist you and take orders by phone. Can't find the replacement filter you need? Take some photos of the actual product and send to us with a few details about brand sizes/part number. Our telephone agents are available Monday to Friday (except holidays) from 8 a.m. to 2 p.m. (Eastern time). Call us at: (888) 315-0105
Premium Filters
We only sell premium North American-made quality filters like Camfil, trusted by home owners and healthcare providers across Canada.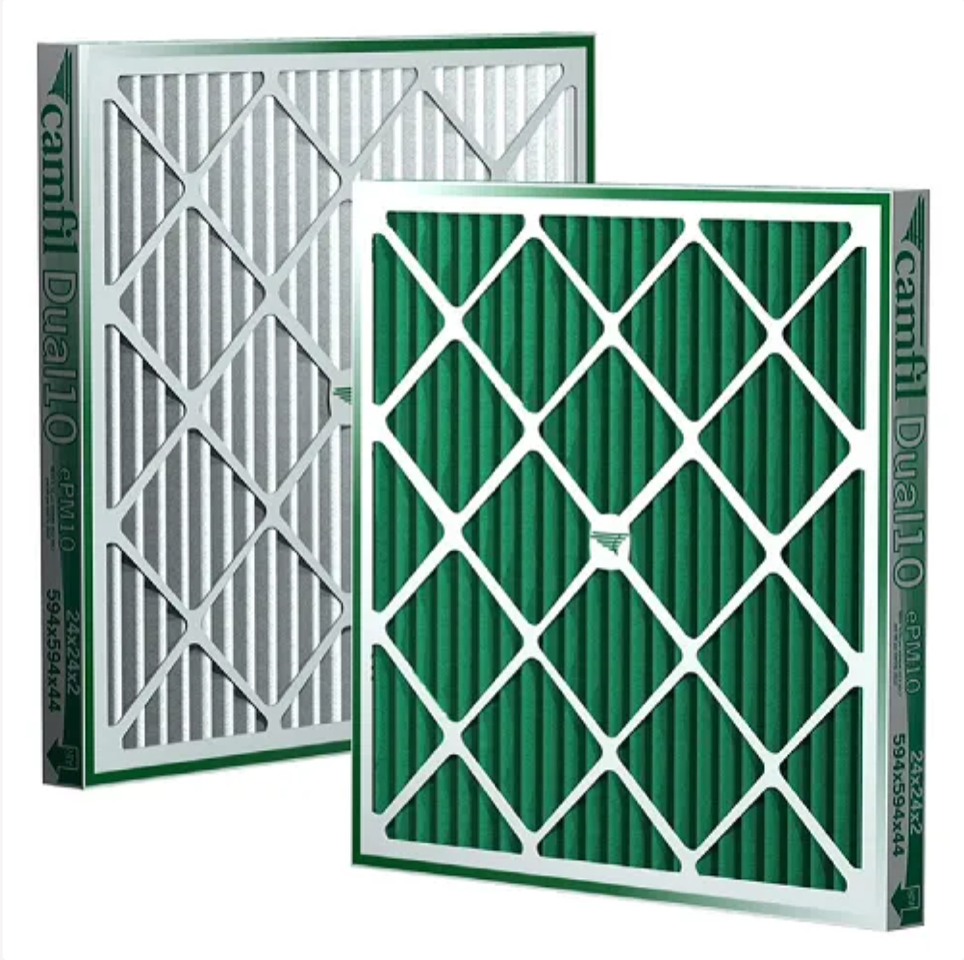 Easy Online Ordering
You can save time money when buying online, as most of our products are in stock because we ship factory direct from two cities in Alberta: Calgary and Red Deer. Home Depot and Canadian Tire don't carry all filter sizes, which means you are out of luck if you head to those stores.
Because most items ship from Calgary or Red Deer in Alberta, you can expect your purchase to arrive the next business day. If a particular filter is not in stock in any warehouse in Alberta, we will ship from an alternate warehouse elsewhere in Canada, such as Toronto or Montreal.
Variety of Brands
In addition to Camfil, we carry other brands such as Honeywell, Five Seasons, Electro Air, GeneralAire and Venmar. Popular items we carry include M1-1056 filter, FC100A1029 by Honeywell, Venmar Air Exchanger Filter.
The top five most popular sizes Albertans buy in order are:
If you need a different size, visit our furnace filter sizes page.
Are You a First Time Buyer?
First off, welcome! Next, we are happy to offer $15 off and free shipping with code: ALBERTA. If you're not ready to buy today, please subscribe to our newsletter to get a promotion in your in box.
Whether you're a first-time buyer or you've shopped with us many times before, we welcome you to browse our products or get in touch with our team if you have questions at (888) 315-0105
* May not be combined with any other coupon or promotion. Cannot be applied to previous purchases. Offer only valide on furnace air filters. Minimum purchase $100