FAQs of Ordering Filters
Furnace filters probably don't cross your mind until you need to change one out and realize you have none left. Then, that's all you can think about: how can I get furnace filters FAST? Well, the first step of course is to buy from us online or give us a call. That's a no-brainer. But here are some more FAQs you may have wondered about when it comes to ordering filters.
Can I save money buying in bulk? Yes. Most of our filters come in packages of six or 12, which saves you in overall cost but in shipping costs as well. You keep more money in your wallet PLUS you have peace of mind knowing you're fully stocked for the winter.
How quickly can I get my filters once I place an order? Usually the next day. If the filters you want are in stock (and most of them are) and you place your order in the morning, most times we can have your package at your doorstep next day thanks to Canada Post.
How much are shipping costs? Shipping is always FREE via Canada Post when you order from Filtration Montreal, whether you buy one box or several.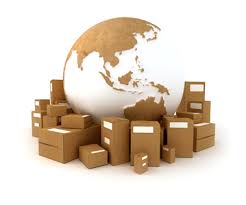 What if I order the wrong size? Call or email us right away so that we can resolve your issue as soon as possible, get the right order shipped out to you, and credit your account. Call us before you place any order if you have any questions about size. We can guide you on making the right decision. Or, check out How to find size of furnace filter.
What's your most popular filter? The Camfil 30/30 is one of our most popular filters thanks to their affordability, max dust retention, and high performance. The brands we sell include:
Camfil
Carrier Generic
Generalaire
Honeywell
Trion Air Bear Generic
Venmar
What does MERV mean? This stands for MINIMUMEFFIENCYREPORTINGVALUE and it's a rating system for filters. The higher the MERV rating on a filter, the fewer dust particles and other contaminants can pass through it. Usually a MERV 8 does the trick just fine for most residential systems.
Do you offer a satisfaction guarantee? Yes. As the only authorized residential reseller in Canada for Camfil brand filters, you enjoy a 100% customer satisfaction guarantee. If you're not happy, we do everything we can to make it right!
How many filters do you sell? We sell more than 100 filter sizes. Because Camfil carries more sizes than any other manufacturer, you're guaranteed to find the exact filter size you need with us.
How can you keep most of your filters in stock at all times? Most products are in stock because we ship factory direct from Camfil .
Got more questions for us? Call Filtration Montreal at 888-315-0105.