Furnace Filters Mississauga
We Offer Dependability for your Furnace Filters, Mississauga!
Turn to us for an easier-than-ever way of ordering pleated air filters for your A/C or furnace. We provide you with affordable furnace filters that ship quickly and FREE to anywhere in all of Canada. And with 9 out of 10 Canadians unable to find the right type of filters they need in the local area, we are more than eager to jump in and provide that service. You can complete your order over our secure, safe website from home or your office.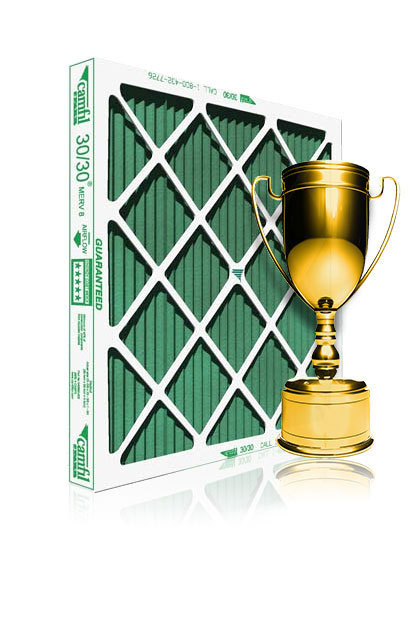 Buy in bulk and you'll save even more cash. You can share with a friend and you'll always have some available when you need them. Just place your order online with us now and you'll have your order at your door in no time. Don't wait to get your quick-shipping furnace filters, Mississauga!
Our site can make you change the way you order air filters. Instead of scouring the stores in vain, rely on us for top notch Canadian-made furnace filters. You don't even have to leave your home. Just place your order and await the package at your door. With free shipping, you can add even more savings to these great deals.
We are proud to carry only the finest filters, including the new Camfil 30/30, which we are the sole providers of here in Canada. Once you try this filter, you will love it! It's a leader in the industry for providing clean, healthy air in your home. If you or your loved ones suffer from allergies or asthma, then all the more reason for you to keep healthy air circulating in your home. Change your air filters regularly for the best results.
You're on your way to saving lots of cash, so place that order with us today!
We also offer a newsletter for you to sign up for and start learning about some great money-saving deals on furnace filters, Mississauga!