How to choose a HVAC contractor
4 Ways to Find a Reputable HVAC Contractor
Finding an HVAC contractor who won't take you for a ride is key as a home owner. Choose the wrong one and you could be facing sub-par service, surprise line items on your bills or overcharging for simple or non-existent repairs. Choose the right one and you'll get stellar service, friendly and courteous technicians, and competitive pricing.
Having an HVAC contractor on your side is imperative, especially when it comes to maintaining your furnace during those cold Canadian winters. Now that the warmer weather is coming, you also need someone who can provide maintenance and service on your air conditioning units. Check out these four ways to find a reputable contractor:
1. Check on Professional Associations. Just like you would for any other professional you let it in your home, such as an electrician or plumber, it's important to shop around and make sure your contractor is backed by a professional organization. Trusted and respected organizations in the HVAC industry include the Air-Conditioning and Refrigeration Institute, American Society of Heating, Refrigeration and Air-Conditioning Engineers, and American Society of Mechanical Engineers. You also want to ask if your contractor is NATE-certified and is in good standing with the Better Business Bureau.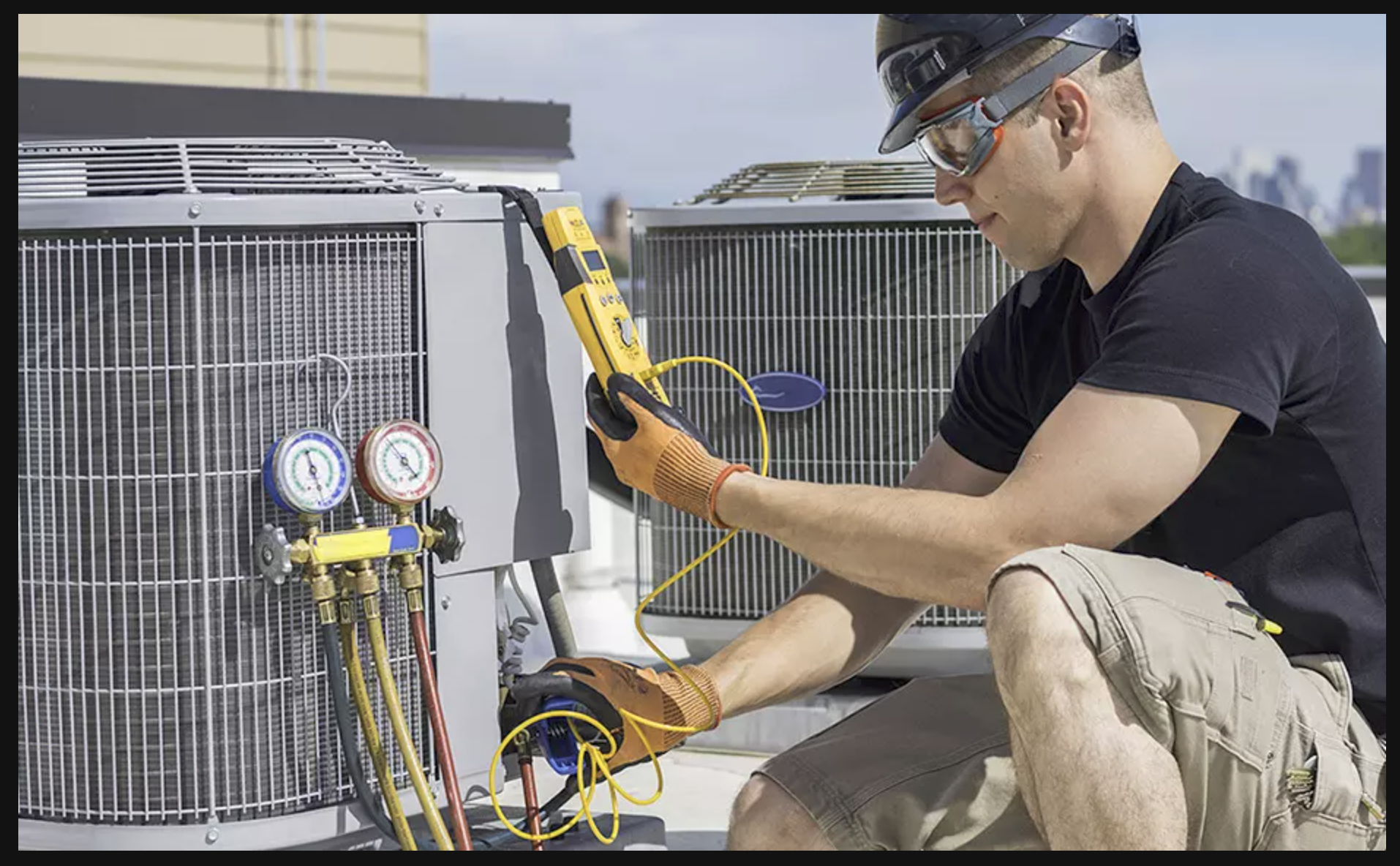 2. Ask for Recommendations and Referrals. Sure, you should ask the opinion of your friends and family, but even more importantly, you should speak to current and former customers of the contractor in question. Ask if you can get referrals from the company and call them up. In addition, "like" their Facebook page and follow them on Twitter. Check out Yelp and Angie's List reviews as well.
3. Interview Each Company. Don't be afraid to ask questions of the contractor. If they don't have time for you, you don't want them anyway! Here are some sample questions:
How long have you been in business?
Are you fully licensed and insured?
What guarantees and warranties do you offer?
Do you give out free estimates?
What manufacturers do you use for equipment and filters?
Do you offer emergency services?
Are your hours flexible?
Do you offer rebates on energy-efficient ENERGY STAR-qualified heating and cooling equipment?
4. Stay Diligent. Once you've made your decision to hire a particular contractor, now's not the time to let your guard down. Get a contract in writing for any major work. Read it thoroughly and make sure you understand every line item. In the case of a new installation, ask if the contractor will do a professional load calculation beforehand. Verify rates before performing service, and that includes emergency services. Schedule regular maintenance and service appointments to ensure your unit stays in peak operating condition. Changing your furnace filters every couple of months is a big part of this, so set alerts to remind yourself!