Social Media is a Great Way to Connect
2 Reasons why Social Media is a Great Way to Connect
As your premier furnace filter provider in Canada, you know you can count on us for free, fast shipping, stellar customer service and quality products. But you should also know you have a variety of ways of connecting with us online. We invite you to chat with us, check us out and interact with our company on a variety of social media platforms : Facebook, Twitter, Google+, Pinterest and YouTube.
Why do we place such importance on these methods of communicating? Well, like any one else with a pulse, we know how crucial staying active on social media is these days. You want immediate communication, immediate results and immediate solutions. That's what we're here for. Let's take a look at two ways in which social media is the perfect way to connect.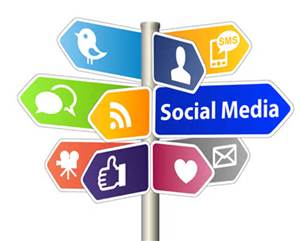 #1 You Want to Talk to Us
Whether you have questions about what we offer, how much our shipping is (FREE!) or what others are saying about us, we want to hear from you. As a consumer, you don't want to have to pick up the phone and call anyone. It's inconvenient and time consuming and you're far too busy for that (however, we are still available to solve your problems by phone of course!). For the basics and to see what we're up to, social media platforms are perfect. You can feel comfortable checking in with us via our Facebook page, Twitter feed or YouTube account. This way, you can find answers to your questions and communicate instantly. We want our presence to be fresh and evergreen for your convenience, which is why we monitor our accounts very closely. You'll see a lot of testimonials on our pages, which shows you how satisfied our client base is.
#2 Foster Relationships
Smart businesses know it's important to focus on building, fostering and growing relationships with customers. Social media is a big piece of that puzzle by its very nature. This organic, grass roots approach to relationship building is how we get to know you and what you want, offer solutions to your problems or just accept some positive feedback on a job well done. Our mission is to nurture our relationships with our clients so they know we are always here for them, good and bad. So go ahead, share your links, posts, pictures and videos to get in touch and stay in touch . We'll do the same. In fact, hit up our YouTube page for helpful videos ranging from how to use a coupon code to how to install a furnace filter.
Need more reasons to connect with us on social media? Check out our website to see the high-quality products we offer as well as our always FREE, fast shipping in Canada. Here at Filtration Montreal, we put you first, every time. Why not leave a comment here to get the ball rolling?