Top 7 Moving Tips
Be sure to ask about the type of furnace in your new home!
Are you facing a move in the near future? It's imperative to be prepared with your organizing and packing, of course, but you shouldn't neglect getting details about the home you're moving into. Here are some tips for moving and how it can go as smoothly as possible.
1. Inquire about the heating system. We hear all too often from new homeowners who had no idea how hard it would be to find furnace filters for their new system. Some of the more obscure filter sizes and types can be extremely difficult to find -- even online. Worse yet – some homes have custom filter specifications as part of their heating systems, which makes locating the right filter even more of a nightmare. If possible, ask the previous homeowner where they got their furnace filters and how you can order in bulk.
Incidentally, Furnace Filters Canada sells some pretty odd sized filters, so check us out!
2. Hire a licensed and bonded local moving company and research them extensively to ensure they are reputable with many years in business. Never pay upfront for the entire bill and always do your research beforehand.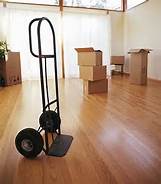 3. Make an overnight bag. Before the day of the big move, pack overnight bags for every member of the family that comprises the essentials you need to get through one night so you're not rummaging through the luggage looking for the kids' pajamas.
Laptop
Change of clothes
Pajamas
Comfort items
Toiletries (i.e., saline solution, makeup, toothbrush, toothpaste, brush)
Prescription medication
4. Get organized with color coded and labeled bins. Use clear bins to store all your stuff rather than cardboard boxes so you can easily determine what's inside each. Label all boxes using a marker that clues you into what the contents of the box are as well as where the box should be placed in the new digs. For instance, "kids' room, first room on left upstairs."
5. Snap photos of electronics and wiring. Do this before you disassemble them all, then when you go to reassemble everything in the house, you don't have to wonder which wires go where. Simply pull out the photo and go from there.
6. Store small parts in clear baggies. When you label things like screws, nuts, bolts and batteries and place them in a clear bag, you are making it much easier on yourself later for easy retrieval. Even remote controls work well with this method.
7. Pack and label everything before the movers arrive. That way, you'll avoid the panicked struggle to get things organized. The movers can simply pick up the boxes and bring them to the truck without waiting for your direction. And don't forget to pack those extra furnace filters if you will be using the same size in the new place. If the requirements will be different, do the new homeowners a solid and neatly label the ones you leave behind.