What are Furnace Filters Made Of?
….and Other Things You've Always Wanted to Know
As a consumer, you likely have a lot of questions about the products you buy regularly but you may not stop to think about the answers. When placing your order for furnace filters, it may cross your mind to wonder just what those filters are made of and why they're necessary. We are here to educate you!
The most common type of furnace filter is disposable pleated, which are available in a wide range of standard sizes and ratings. They are essentially made from paper and polyester so they can most efficiently filter out most household particles and allergens. You will pay anywhere from a few dollars per filter (cheap!) to a couple hundred dollars for a six-pack. The higher the MERV rating, the higher the price.
Is cheaper better?
The short answer is nope. While you don't have to spend a fortune on your furnace filters, going the dirt cheap route will almost certainly come back to haunt you later. You may be able to pick up some filters at the local store for a few bucks (if you can even find your size) but you'll spend more in the long run because you have to replace them so often in order for them to be effective. If you don't, you're putting your home's air quality at risk.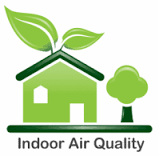 Some furnace filters are made from disposable fiberglass filters, but these are the cheapest filters you can find on the market. They are available in many sizes, but you'll notice they aren't as durable and are flimsy in your hand, featuring lower ratings (MERV 2 to 3) than their pleated counterparts (MERV 8 and up). Again, you have to check and replace these much more often than good-quality pleated ones. These may be a good option for renters or for people who have absolutely no allergies. Fiberglass filters only stop the basics from getting through (such as lint and dust) and not a very good job at that.
What's the difference between electrostatic filters and mechanical ones?
Electrostatic filters (which operate via an electrostatic charge) tend to discharge quickly and allow dust to penetrate, while mechanical filters effectively capture dirt with higher efficiency rates over time. Mechanical filters collect particles as the months wear on, leading to an increase in their collection efficiency and pressure drop. When this pressure drop inhibits airflow, the filters are no longer effective and must be replaced.
Electrostatic filters, which feature polarized fibers, lose their collection efficiency over time, with pressure drop increasing at a slower rate than that of mechanical filters. This makes it hard to know when to change out your filter, leading to complacency on the part of the homeowner. However, dust is still getting through, decreasing your home's air quality.
That's why we think mechanical filters are the way to go. For example, our Camfil 30/30 is an excellent choice when it comes to mechanical options, thanks to its maximum dust retention, high performance, and affordable price tag. Learn more about Camfil 30/30 here.
Got more questions? Call us and ask. And don't forget to place your order for furnace filters before the holidays. It's getting COLD out there! Remember, FREE shipping!