Why Buy Furnace Filters Online?
…and other pressing questions…
Buying filters for your furnace isn't exciting, but it is necessary. It's just one of those things you have to do for your household in order to keep it running smoothly and maintain an optimal comfort level. You may even feel aggravated when you have to order more because it means another trip to the store to search the shelves for the type and size you need. Adding to your frustration, you can never find the right kind where you want it, and you end up asking a store employee if they have any "out back." After the obligatory visit "out back," the employee returns to tell you there are none left.
Great, now what? Trudge to another store and start the whole process over again? No wonder why you view furnace filters with great frustration. We have a better idea: buy them in bulk online from us at a lower price, with FREE shipping and FAST delivery. Usually, if you can place your order in the morning on a business day, you can have them at your door the next business day. This not only saves you a trip to the store while wasting gas, it also saves your sanity so you don't have to rummage through the shelves like a squirrel gathering nuts.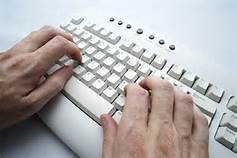 Other reasons to buy from us online:
Friendly and helpful customer service.
You can order from the comfort of your home.
We are the only authorized residential reseller in Canada for Camfil brand filters.
Most products are in stock because we ship factory direct from Camfil.
Order today by 10 a.m. and get your filters tomorrow by Canada Post.
We have quality products, including the best-selling 5-Star rated Camfil 30/30.
Choose from 67+ available furnace filter sizes.
Buy in bulk to save money.
Quality filters shipped to you anywhere in Canada, including Toronto, Montreal, Calgary, Edmonton, and Vancouver.
Easy-to-use, secure website.
Sign up for newsletters and get money-saving coupons.
Free same-day shipping.
Let's address some more of your questions…
Can I save money buying in bulk? Yes. Because most of our filters come in packages of six or 12, you not only save in overall cost (in many cases up to $30 to $50 off regular prices) but in shipping costs as well.
What are my choices when it comes to brands of filters? Well, our most popular is the Camfil 30/30 because they're so affordable, have a high ability to retain dust and perform well. But we also sell the following:
Carrier Generic
GeneralAire
Honeywell
Trion Air Bear Generic
Venmar
What happens if I accidentally order the wrong size? Hey, it happens. Just call or email us right away so that we can get the right order shipped out to you and credit your account. It's best to just call us before you place any order if you have any questions about size, or check How to find size of furnace filter.
There's still a lot of winter left, so stock up now on your furnace filters!