You Shipped HOW Much Last Year?
In 2015 alone, Filtration Montreal shipped a ton of packages to you – well, about 18 tons to be exact. Over the past year, you have shipped lots of packages, all totaling 41,040 pounds or 18.6 tons. That's a lot of filters!
We ship our filters FREE through Canada Post, with most packages being shipped out the same day of order. Most people get their orders within one to two business days. That's pretty fast. While we love Canada Post for all our deliveries because they're affordable and efficient, here's a look at some other interesting shipping stats:
Amazon ships 3.3 million boxes worldwide per day, with revenues at $61 billion in 2012 alone.
FedEx and UPS deliver 6.5 billion packages every year, says CNBC. That translates to about one package per person IN THE WORLD.
When you think about what 18 tons really is, the mind boggles. Take a look at other things that weigh about that much:
1 large whale shark
9 cars
18 polar bears or brown bears
12 hippos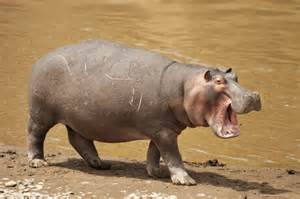 6 African elephants
18 walruses
18 giraffes
18 light Cessna air planes
Now that you have that in perspective, you can appreciate how much 18 tons really is. Let's see if we can match or exceed that in 2016. We still have a lot of winter left to live, so put in your order today so you're not left without furnace filters when you really need them.
Remember, our shipments are free through Canada Post and usually ship the same day. Buy in bulk to save money and then share with a neighbor. Leave a comment here if you can think of anything else that weighs 18 tons—let's get the conversation started!